Reach Perspective Clients and Save over $1,400. The Power of co-op advertising!
1) 5000 Full Color, High Gloss 9" x 12" 14pt. Post Cards
2) Each ad approx. 4.5" x 4" which will include a call to action (coupon)
3) Delivered by postal route, put INSIDE each mailbox
4) Every neighborhood will have an $80,000 minimum income level
5) Only 9 "Unique Businesses" per post card
6) We handle all bundling and Post Office drop offs
---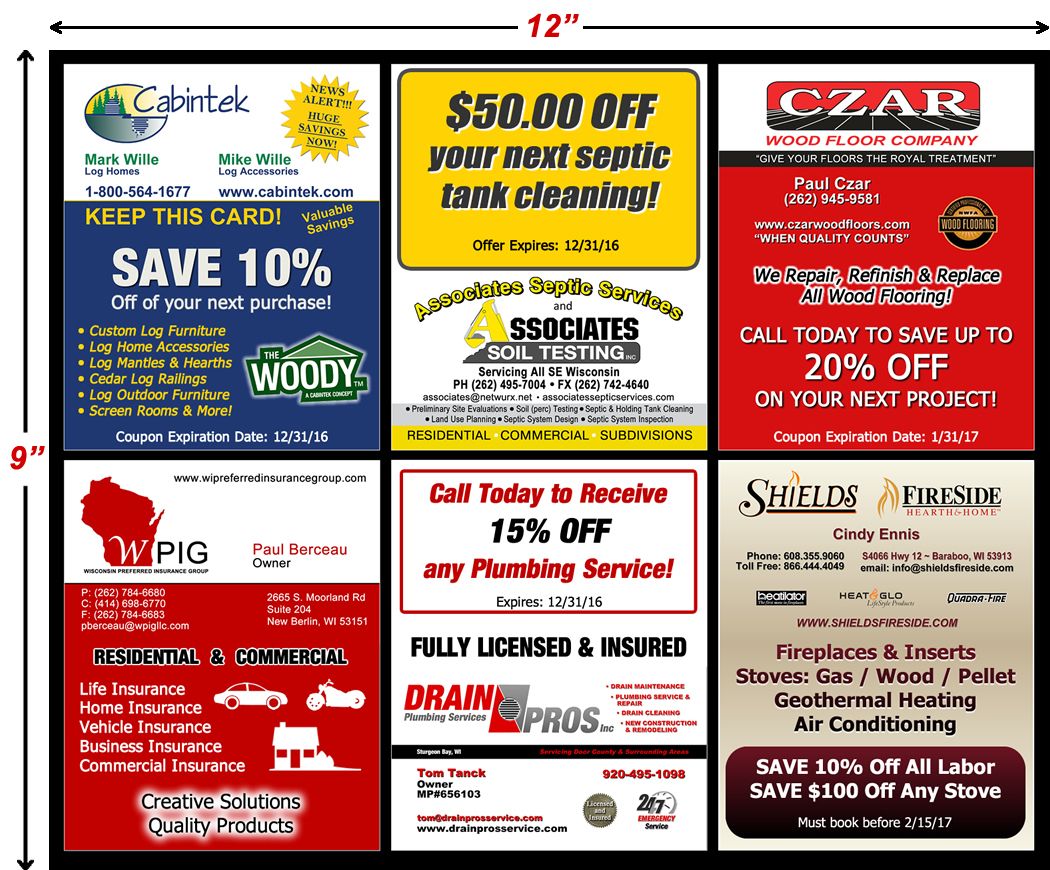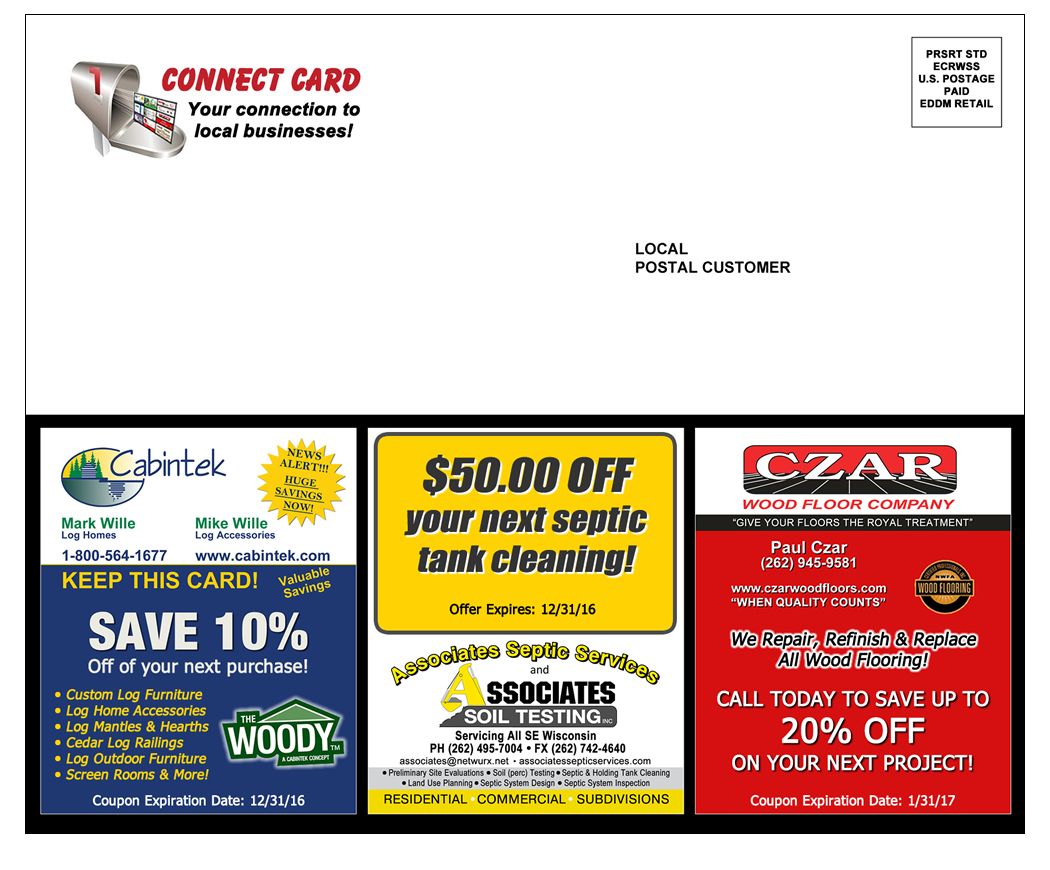 ---
Questions?
Call us today at: (262) 955-2919 to speak with an owner or fill out a Contact Form and we'll contact you.